Once again Blendtec has received high praise from Which?, having been put through its paces in their 'Test Lab'
The Blendtec 575 Classic – Brand Managed by EPE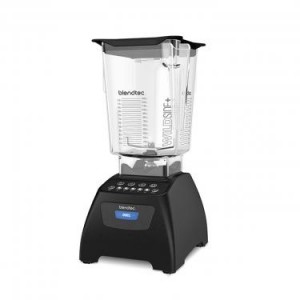 'A praiseworthy new arrival'
If you want bigger portion sizes you might want to consider a jug blender.
Which? reviewed 40 blenders online, including the Blendtec 575 Classic, which after its massive success in America has arrived in the UK being Brand Managed by EPE. It's famous for blending tablets and smartphones in the popular 'Will it blend?' YouTube videos.
The Blendtec 575 Classic will pretty much blend anything that you throw at it, with its five speed settings and three pre-set programs, making it more versatile than most bullet blenders. It's easy to set up and clean plus the one litre jug is dishwasher safe.
The Which? verdict scored the Blendtec 575 77%.
Never seen them? Watch the 'Will it blend?' videos now…
Referred to by many as 'Indestructible', Tom puts the Nokia 3310 through its paces the Blendtec way