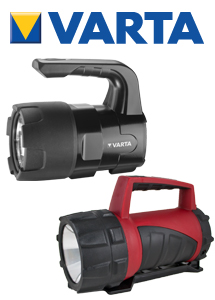 Lead the way with 2 new large lanterns from Varta
The Indestructible 3 Watt LED Lantern from Varta covers up to 350m range and lasts for 78-hours with 150 Lumens this lantern is shock resistant up to 4m.
The Industrial Beam LED Lantern is waterproof up to 1m and is resistant to chemical fluids such as Oil, Petrol and Diesel.
Producing light up to 265m and running for 75 hours this lantern also puts out 135 lumens.
For more information on these products and to order please speak to our sales team by calling 0844 800 8055 or email sales@epeinternational.com
20th November 2017