Every week we will be bringing you best selling products from EPE's Strategic Brand partner Tefal.
This week we bring you the one of a kind Tefal Cook4Me+ One-Pot Digital Pressure Cooker CY851840
This unique pressure cooker walks you through 100 built-in recipes step by step. Select a recipe and choose the number of servings, it adjusts the cooking time and temperature for perfect results! It also releases pressure automatically for safety. From bolognese to brulee, Cook4Me+ is chock-full of ideas and there are 350+ more recipes on the free Cook4Me app.
To stock this fantastic product, head over to the EPE trade site.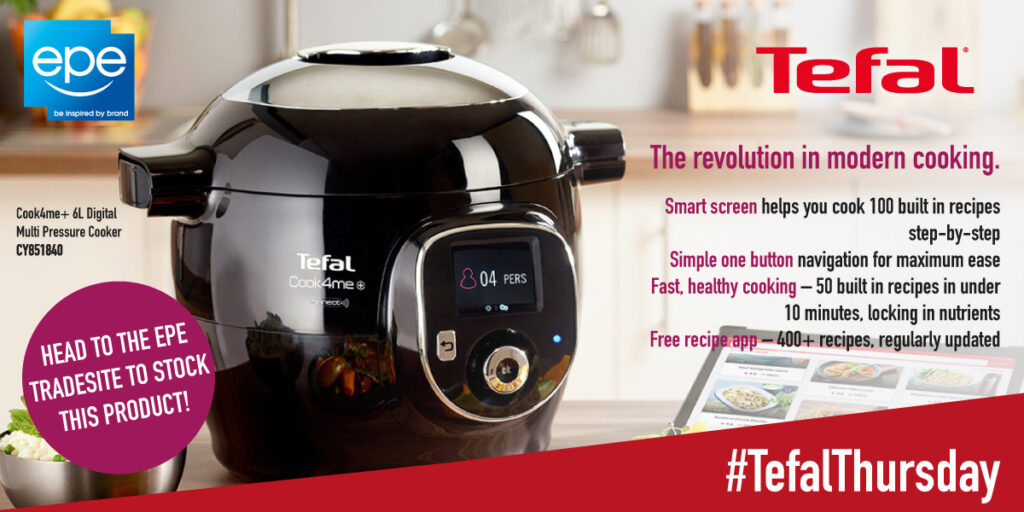 20th May 2021