Self care has become very popular during lockdown as many consumers look to recreate 'the salon experience at home'
Thanks to the Revlon Sonic Facial Brush Set, a refreshing deep cleanse and glowing skin can be achieved from the comforts of home.
This sonic cleansing brush is ideal for the daily beauty and foundation application thanks to its unique foundation applicator. It gently helps remove impurities and makeup and it can also be used to apply any kind of foundation (liquid, powder or compact). The kit includes 4 brush accessories – two for deep cleansing for use on normal and sensitive skin, one beauty sponge, one foundation brush. This facial brush has 2 speed settings and a 10 secs audio indicator that guides you when to move to the next area. It is water resistant and therefore suitable for use also in the shower. It can be recharged with a USB cable, this makes it the ideal cleansing brush when travelling.
Head to the EPE trade site to stock this fab product!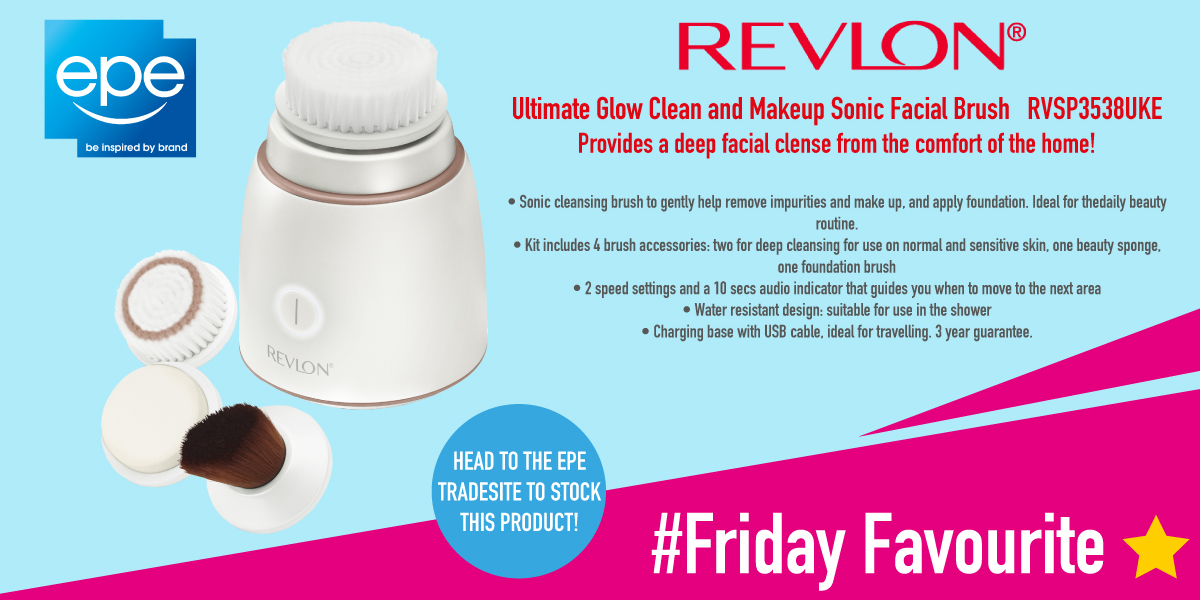 29th January 2020