This week we bring to you the Melitta Porcelain Pour Over Sets!
Pour Over – the new coffee trend that we are not surprised is so popular, it gives pure pleasure of traditionally prepared filter coffee. The brewing by hand gives the coffee a very special aroma that coffee lovers appreciate so much. The Melitta porcelain set offers the best conditions for the preparation of an excellent pour over coffee. The arrangement of the ribs in the Melitta® porcelain coffee filter has been optimized to ensure quick extraction of the coffee and limit its bitterness.
Head over to our trade site to order this Melitta Must Have!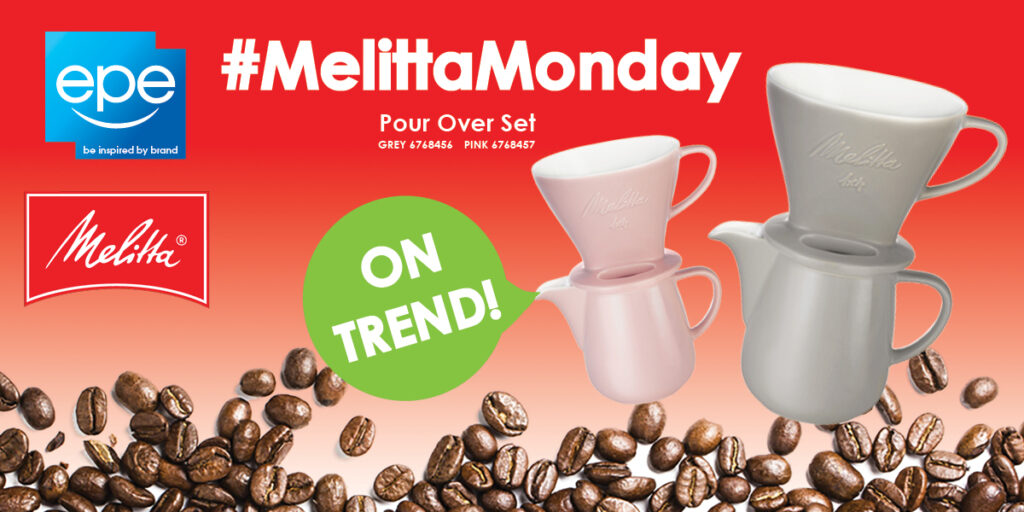 1st March 2020