EPE had our first well-being meeting today to give people a chance to talk and discuss matters that affect their well-being at work. As part of that EPE's Sophie Stead, PA to Noel Pamment very kindly brought in some lovely treats to open our meeting and start off the conversation in a uplifted and positive manner.
Sophie used the Breville Heatsoft Hand Mixer that she won in the an in-office bake off competition at the end of last year to create her delicious cakes for the team.
This handy product from EPE brand partner Breville gently heats cold butter whilst whisking to create the creamiest room temperature butter for baking cakes to cookies. Speeding up the preparation process, with no more waiting around for butter to soften; this product is a must have for home bakers!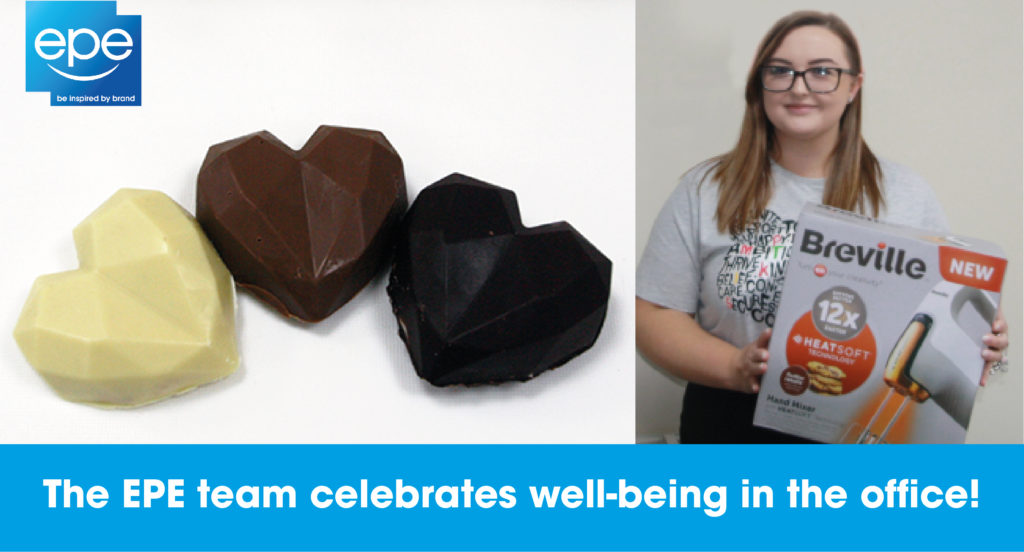 ---
18th February 2020