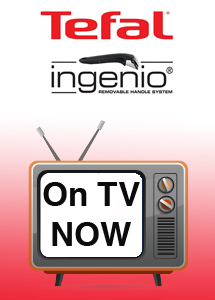 Tefal have started to air TV Spots for the Ingenio range of pans.
These pans are not only designed to perfectly balance heat when cooking but also they are designed for easy storage with stackable lids and removable handles.
See the advert below which will be shown up and down the UK through stations such as ITV, 4, Sky and many more.
For more information on this product and to order please speak to our sales team by calling 0844 800 8055 or email sales@epeinternational.com
7th November 2017