A Must Have From Princess!
The Princess Air Stream PET 21.6V Cordless Vacuum is a must have for making vacuuming fun again! This cordless vacuum cleaner has a DC motor and a high-quality brush for the most clean results and it is extra easy to use thanks to the practical accessories and wall mount.
Log in to our trade site and click here to order.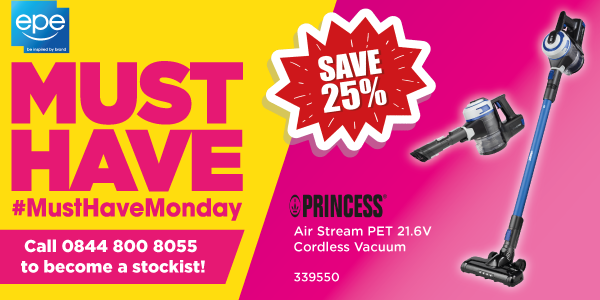 ---
29th June 2020