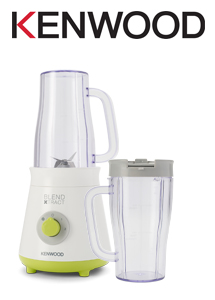 Get Healthy With The Kenwood Blend Xtract
The new Blend Xtract range from Kenwood is here to help you get those essential nutrients.
With a compact design housing a 300w motor, this blender comes with 2travel beakers.
Featuring 2 speeds and a pulse setting you can create delicious smoothies; the Blend Xtract also has removable blades.
For more information on these products and to order please speak to our sales team by calling 0844 800 8055 or email sales@epeinternational.com
6th December 2017