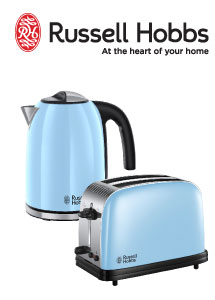 Russell Hobbs Expand the Colours Plus Breakfast Range.
The Colours Plus line has grown with the addition of the blue 20417 Kettle and the 23335 Toaster.
The Kettle features a 1.7L capacity, a water gauge and 3kw power.
The Colours Plus toaster features 6 settings, a reheat function, defrost and wide slots for thicker slices.
For more information on this product and to order please speak to our sales team by calling 0844 800 8055 or email sales@epeinternational.com
26th June 2017