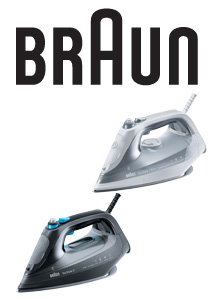 Braun Iron Out The Competition With Their New Fabric Care Lines
The TexStyle ranges from Braun are known by all for the innovative use of advanced soleplates.
Braun bring you two new lines and they both look amazing.
The SI7088GY TexStyle 7 Pro iron features an Eloxal 3D soleplate which creates a smooth movement and prevents snagging on buttons when going backwards.
The SI9188BK TexStyle 9 Pro iron features iCareTec smart textile protection, this allows the iron to set the right temperature for any fabric.
Braun have also created this iron with the Saphir 3D soleplate which provides snag free ironing glides backwards over buttons.
For more information on this product and to order please speak to our sales team by calling 0844 800 8055 or email sales@epeinternational.com
12th July 2017