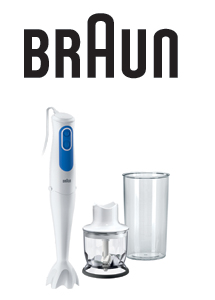 Braun Bring You The Multi Quick 3 Pasta
The new Braun MQ3020 Pasta is the new hand blender in the MultiQuick range.
Featuring Chopper attachments, 2 speeds and a 700w power output.
The MQ3025 also comes with a beaker and a chopper attachment making this a must have for any kitchen.
For more information on this product and to order please speak to our sales team by calling 0844 800 8055 or email sales@epeinternational.com
26th July 2017