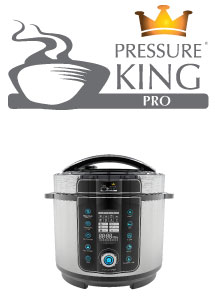 Pressure King Pro Friday!
Lisa took the pressure off of lunch time this Friday with the Pressure King Pro. Lisa demoed the New pressure king Pro pressure cooker and made chilli and vegetarian pasta. The entire office enjoyed the Free lunch which received positive feedback from all. If you want to take the pressure off cooking for large numbers or just yourself then let the Pressure King Pro take care of it.
Pressure King Pro Friday!
17th March 2017