Happy Pancake Day from EPE & Brands!
Happy Pancake Day from EPE & Brands!
---
25th February 2020
Successful first days on the EPE Stand at Spring Fair!
Spring Fair is off to a great start for EPE with a successful day on stand; with our excellent sales team ready to speak to customers and introduce them to our amazing new range of products and brands.
---
3rd February 2020
4 days to go until Spring Fair!
Just 4 days to go until we will be exhibiting at the NEC Spring Fair 2020. You can find EPE International and the market leading brands in Hall 9 Stand 9A20 & 9A21.
Don't forget to grab your free ticket here & we look forward to seeing you between the 1st and 6th February!
---
28th January 2020
Wishing you all a prosperous New Year from EPE and all of our Brands.
Thank you to all of our brands and customers for building partnerships with us this year. In the coming year we plan to continue to build upon the foundations of our relationships with our brands and customers and continue to invest in our team and grow as a business for an even better 2020.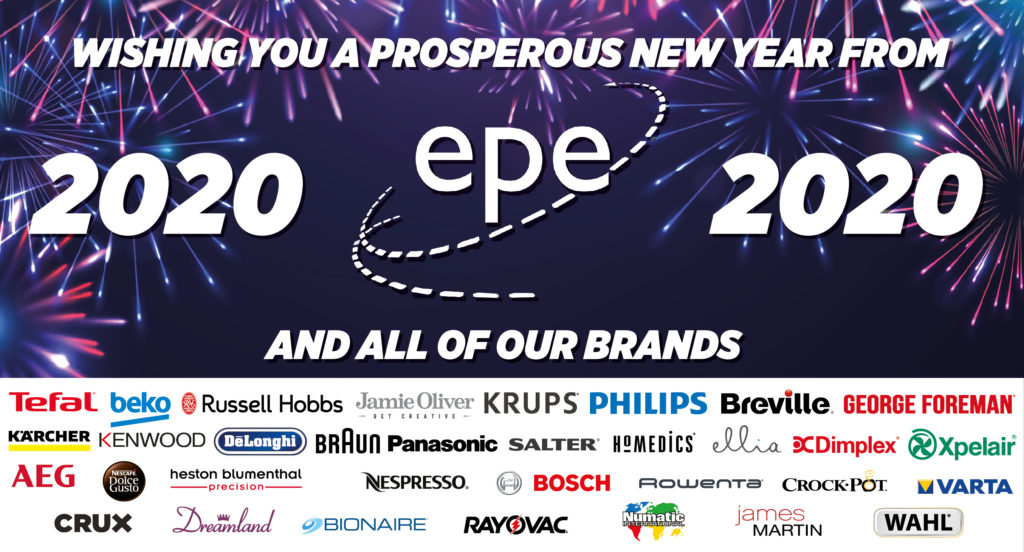 ---
31st December 2019
DeLonghi Release the new and improved Dedica.
The new Dedica has more style than before, featuring an embossed logo on the drip tray. Electronically controlled temperature and customisable coffee length this machine is ready to use within seconds.
By combining a stainless steel body with shiny metal and matt finish, DeLonghi have brought more style to your kitchen.
The Dedica also features a warming plate and a 1.1L tank capacity and is compatable with ESE pods.
For more information on this product and to order please speak to our sales team by calling 0844 800 8055 or email sales@epeinternational.com
16th June 2017