We have been busy at our head office setting up the new demonstration and training display from Melitta, take a look at some of the final photos!
The NEW Melitta display allows us to offer our customers with unique experiences such as live Barista-style demonstrations from the Melitta experts, illustrating some of our best selling products and unique features! You can now engage in range reviews with the entire range present, allowing easy selection of desired colours & models.
Learn how to merchandise the Melitta range in your store with our in-depth training and insights into extensive product knowledge.
Our team is on hand to answer any questions, call 0844 800 8055 to find out more.
We are always thinking of new and innovative ideas to help our customers which is why we now offer virtual tours! Simply head over to our trade site where you can now book yours.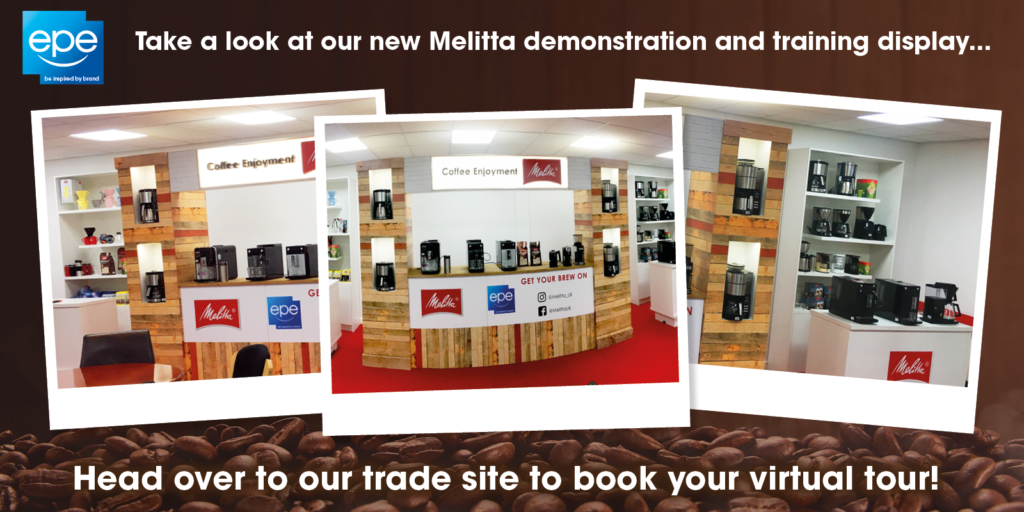 ---
18th August 2020