It's #TopDealTuesday which means we're bringing you another one of our biggest deals from our biggest brands.
Take advantage of a massive 40% saving on this Judge Bread maker!
With 12 pre-set programmes including ultra-fast bread making, yoghurt and jam settings,  this clever appliance produces fresh bread at the touch of a button.
You can stock this fantastic offer now, simply head over to the EPE trade site to place your order! Alternatively, you can contact our sales team on 0844 800 8055.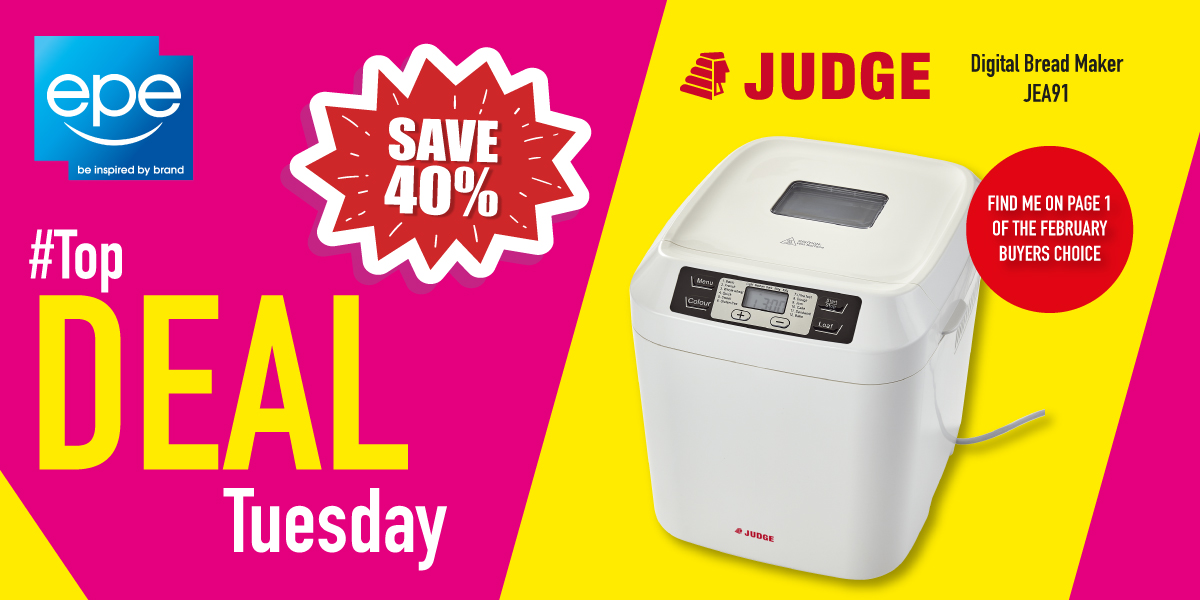 2nd February 2020