It's #TopDealTuesday which means we're bringing you another one of our biggest deals from our biggest brands.
This week be we bring to you the Gotham Steel 11 Inch Square Shallow Pan. This pan made with steel titanium and ceramic allows 25% more surface area, prefect for baking, frying, broiling, sautéing, steaming, braising and much more! Featuring a stainless steel induction plate that ensures even heat distribution for perfect cooking results, extra durable for stronger protection against scratches and abrasions, premium stay cool handles that cool to the touch providing comfort grip when in use.
The revolutionary non-stick pans are coated with the industry's most coveted surface formula. The award winning Ti Cerama finish provides a premium alternative to other ceramic non-stick pans on the market!
You can stock this product now by heading over to the EPE trade site to place your order! Alternatively, you can contact our sales team on 0844 800 8055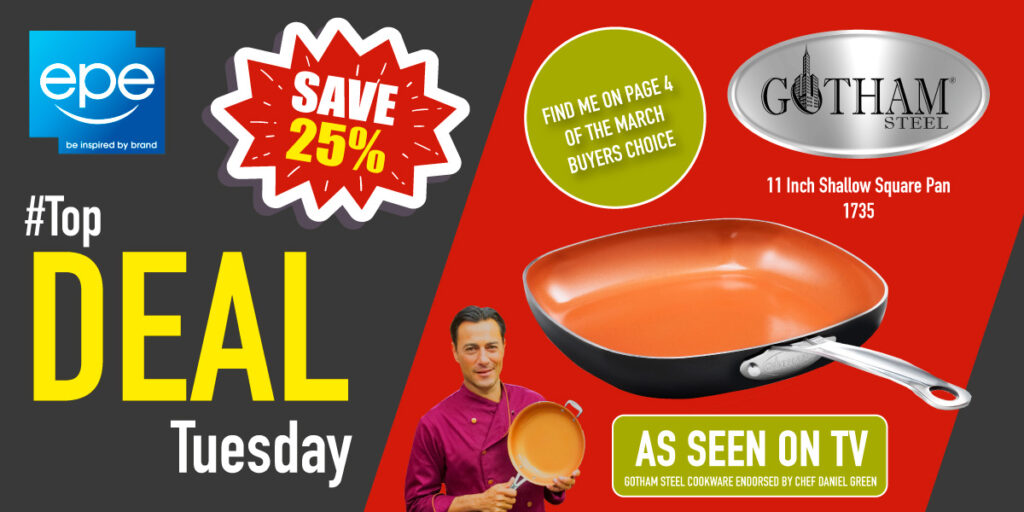 16th March 2021