Luna Deals that are out of this World!
The Russell Hobbs Luna Collection is a stainless steel Breakfast SDA range with a stunning high shine finish and sleek chrome accents, be inspired by brand and find the Luna Collection on page 13 of the July Promotions Brochure!
Click here and head on over to the EPE trade site to stock yours now.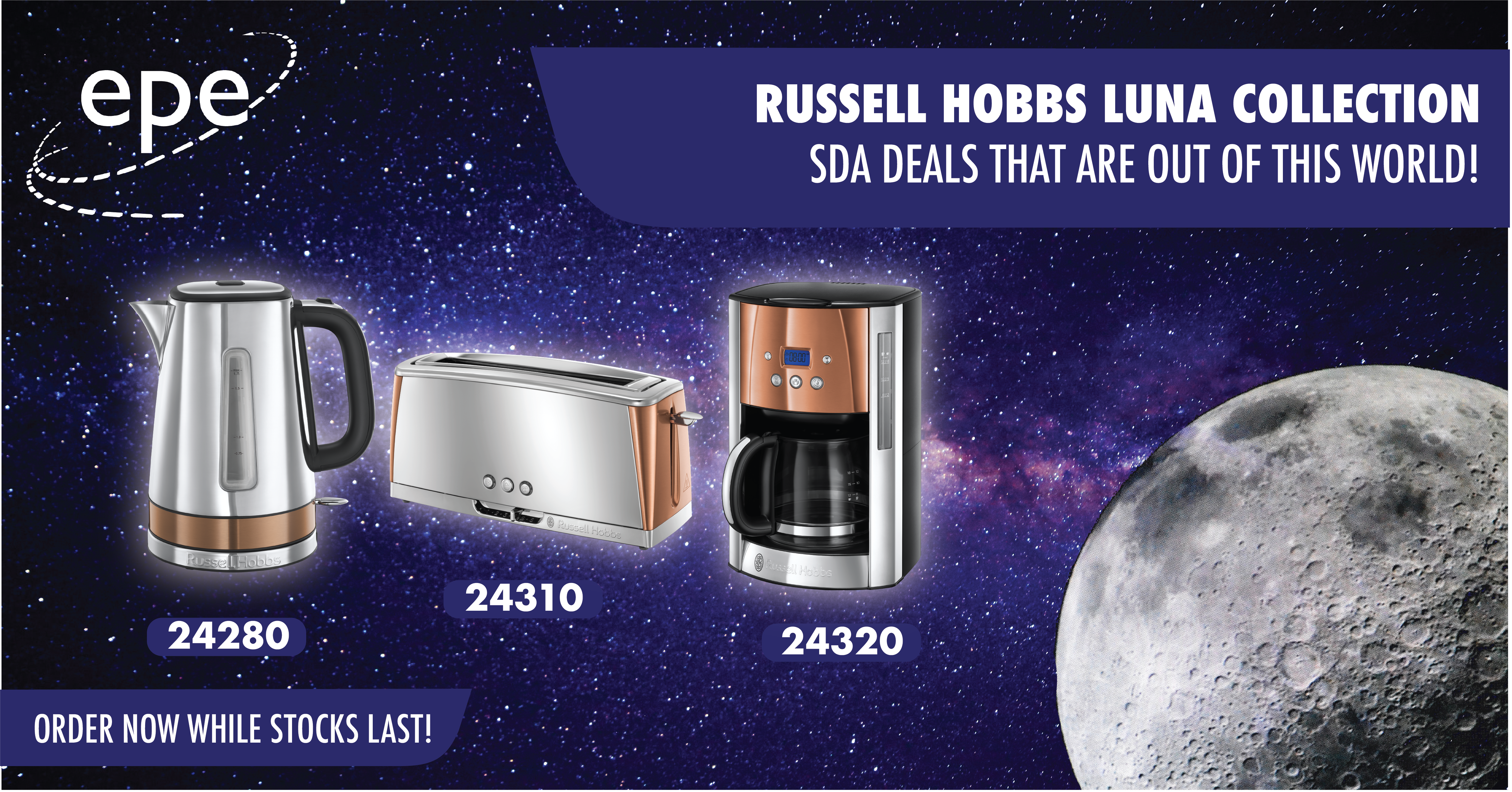 ---
19th July 2019