This week we bring you the Tefal Sausage Dog Pancake Pan 🥞
This funky pan comes with a precision tip squeezy bottle to ensure pancakes are drawn to perfection, plus the iconic thermo-spot and non-stick coating ensures that messy pancakes will never be a problem again!
The ergonomic handle also ensures that the whole family can enjoy tossing pancakes without fear of burning fingers.
Bring joy to your customers kitchens and stock this product over on our Trade Site now!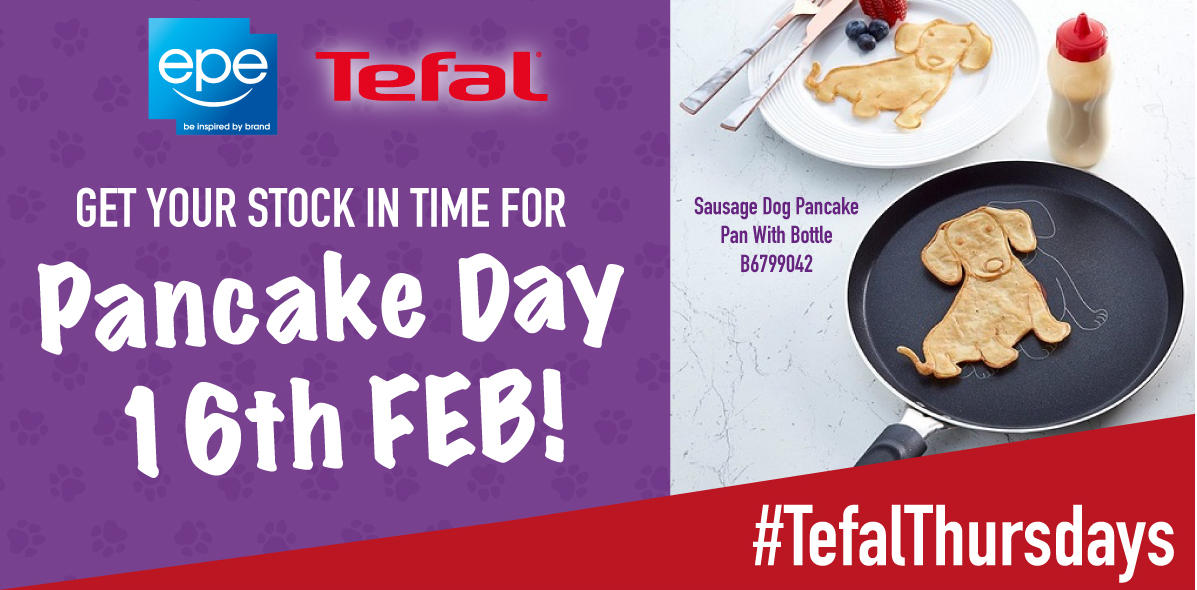 4th February 2021