Get them before they're gone!
Have you visited out Autumn Savings Trade Site Event yet?
This is our third week of amazing trade site deals & they just keep getting better each week!
Don't miss out on our amazing deals & the chance to win a Rediffusion TV when you purchase any products from our Autumn Savings Deals – only on our Trade Site!
Head over today to stock our amazing deals!
Don't have a trade site account? Get in touch with our team to get yours today!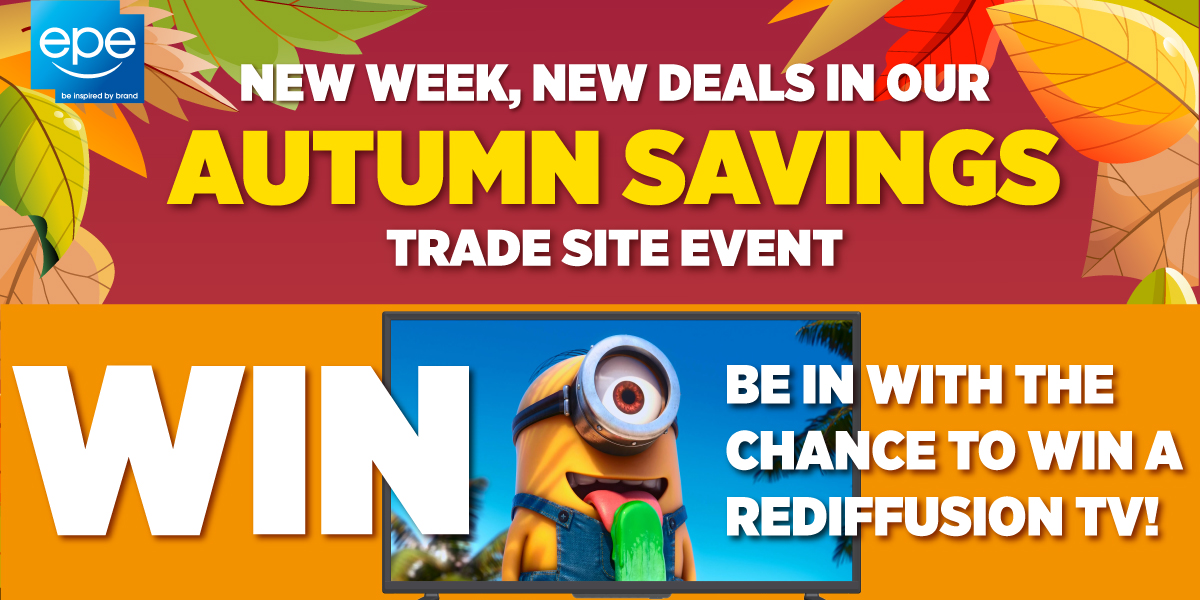 ---
22nd September 2020