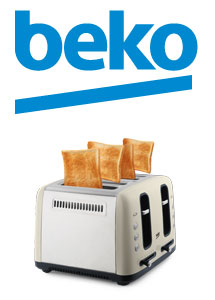 Beko release new Breakfast line
The Traditional Range is the new Breakfast line from Beko.
The new lines feature two new toasters, available in 2 and 4 slice capacity.
Along with the new toasters Beko have released two new kettles, the Victory 1.7L and the Dome 1.7L.
All the new lines feature stainless steel bodies and are available in cream and black.
For more information on this product and to order please speak to our sales team by calling 0844 800 8055 or email sales@epeinternational.com
24th May 2017