Its only February and the Nespresso Vertuo, XN900840 and the Nespresso Essenza Mini, XN111840 have topped the list for Best Pod Coffee Machine and Best Ground Compact Pod Coffee Machine on The Sun newspaper's The Sun Selects feature articles for best coffee machines of 2020.
On the Nespresso Vertuo, XN900840; the author of the article highlights the how the Vertuo is one of the best rated coffee machines on the web. Being only 23cm long the Vertuo won't take up lots of the user's counter space and can prepare up to 5 different cup sizes of coffee, perfect for all preferences!
On the Nespresso Essenza Mini, XN111840; the author sings the praises of this brilliant compact pod coffee machine. The smallest of the Nespresso range but it still packs a mighty punch. This machine is ideal for smaller worktops as the author states is perfect for taking on weekend trips away, due its compact size. Despite the size it still comes with two programmable settings and has an auto shut off feature.
You can read the full article here: https://www.thesun.co.uk/sun-selects/8200748/best-coffee-machines/
Interested in becoming a stockist of some 2020's most recommended Nespresso coffee machines? Get in touch today! Email: sales@epeinternational.com or call: 0844 800 8055.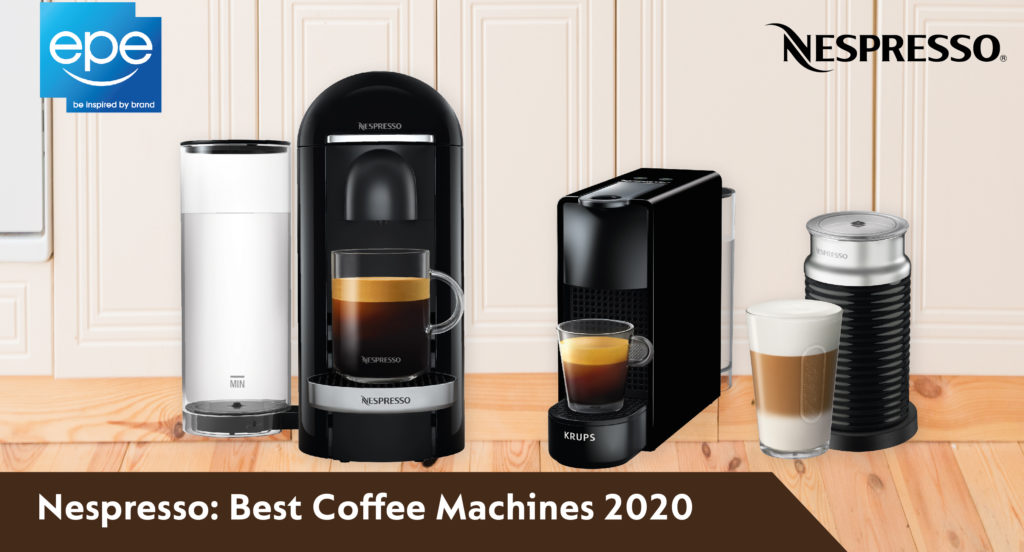 ---
11th February 2020