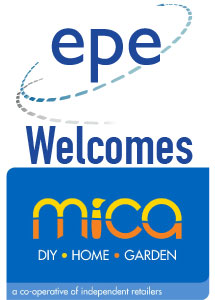 MICA Buying Group visited EPE in Bradford for a meeting with its members.
The morning was started off with an introduction to EPE from the managing director, Noel Pamment.
The MICA members visited the EPE Head Offices to see new ranges of SDA and cookware EPE have to offer.
During the visit Tefal gave a presentation on the new cookware ranges and demonstrated the new Tefal floorcare products.
All the members that attended the meeting saw the state of the art showrooms and EPE portfolio consisting of 37 premium brands. MICA members were also served food prepared by EPE's Lisa Milne using the new Pressure King Pro's, the recipes for the dishes served can be found on the Pressure King Pro website.
EPE received a great reception from all the MICA members who attended.
30th March 2017