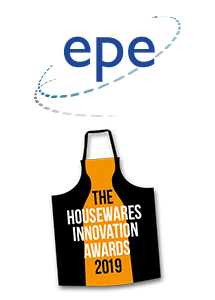 EPE provides excellence in service by the excellence in staff training.
We are highly committed to providing high quality training to our staff enabling them to be the best in the industry and helping them to deliver top service to our customers.
Our very own sales representative Hannah Hawkins demonstrates this and wins Highly Commended Britains Best Housewares Sales Person at the Housewares Innovation Awards 2019.
The Housewares Innovation Awards recognise and reward the sector's most innovative products, outstanding retailers and exceptional individuals to shine. We are very proud to announce Hannah was  one of the award winners at this event!