Krups at the London Coffee Festival
The Krups team are at the annual London Coffee Festival, they have been exhibiting the new Bean to Cup ranges as well as bringing VR to the crowds.
There will be demonstrations from the team as well as giving visitors the chance to explore virtual reality.
To see more about the Krups ranges visit their Website.
Krups Products are solely distributed by EPE, for more details call us on 0844 800 8055 or email: sales@epeinternational.com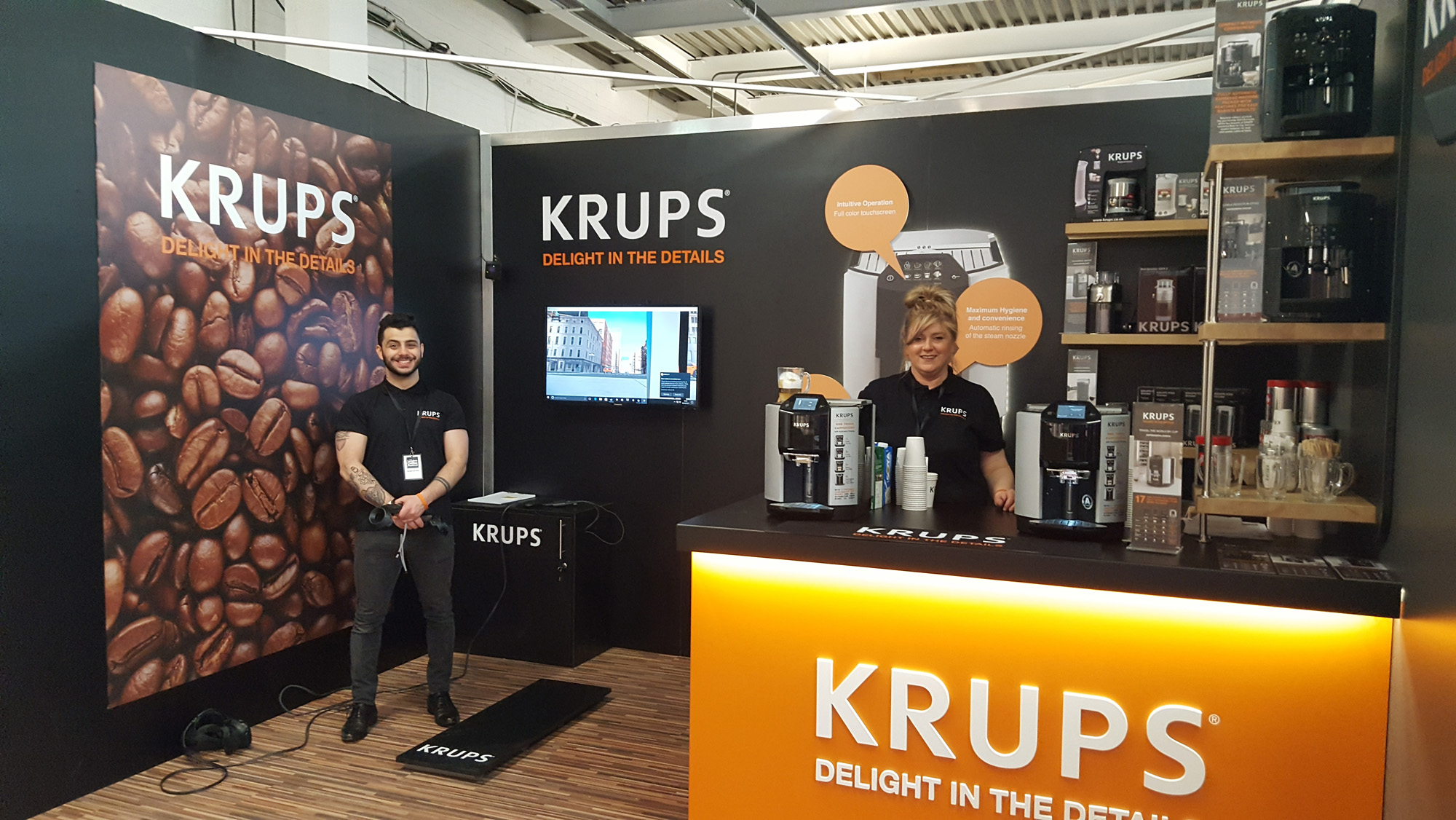 6th April 2017