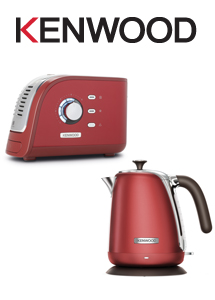 The TCM300RD Toaster and the ZJM300RD Kettle have both been awarded Which? Best Buy awards earning 82% & 75% respectively.
If you're running late for work, the Kenwood Turbo toaster could be just what you need. 60 seconds Is all you need in the morning for toast with the TCM300RD, but don't forget the ZJM300RD Kettle, which can boil in just 60 seconds. Both have a timer to show you how long is left before your toast is ready and kettle is boiled.
The Turbo range is perfect for those who have a busy morning every morning.
For more information on these products and to order please speak to our sales team by calling 0844 800 8055 or email sales@epeinternational.com
22nd February 2018