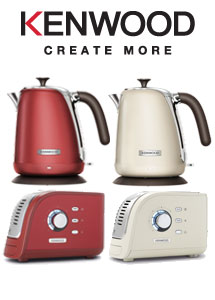 The new Turbo breakfast range is here to speed up your morning routine.
Boil water in 60 seconds with the new ZJM300CR and ZJM300RD kettles which feature; 1.7L, 3kw, one cup indication and a water window.
Why not pair these kettles with the new Turbo toasters, with wide slots for those bigger slices and 5 different toast settings, reheat and defrost.
For more information on this product and to order please speak to our sales team by calling 0844 800 8055 or email sales@epeinternational.com
4th July 2017