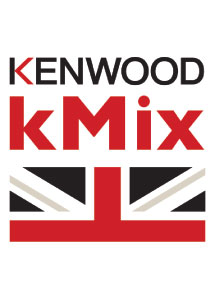 EPE are proud to be the exclusive distributors for Kenwood's new kMix range.
The new kMix range is the next generation and is sleeker than ever.
The new Breakfast range consists of the TFC750 4 slice toaster with variable browning, available 3 amazing colours. Partner this toaster with the new ZJX750 kettle, coming in at 1.7L capacity and 3kw. This toaster is also available in the 3 matching colours.
The new Food Prep range consists of the new KMX754 Stand Mixer, which boasts an incredible 5L bowl capacity, Smart speed control and 3 attachments; The Dough Hook, Whisk and the signature K-Beater. The new kMix Stand mixer comes in 3 great colours, Red, Black and Cream.
You can also get the matching Table Blender, which features the new multizone blades technology. This blender has a 1.6L capacity with multiple speeds and pulse setting. To top off this new blender it is fitted with the new ThermoResist glass goblet.
Why not get the new kMix Hand Blender that has TriBlade technology, a Soup XL attachment, Masher Pro attachment and a 0.5L mini chopper attachment.
This 800W Hand Blender has single-handed operation.
You can also get the new kMix Hand Mixer, the HMX750 comes in matching colours to the rest of the range with 5 speeds and pulse and is equipped with stainless steel kneaders and beaters.
To find out how you can stock these new lines please speak to our sales team by calling 0844 800 8055 or email sales@epeinternational.com
Kenwood Release New kMix Range.
16th March 2017