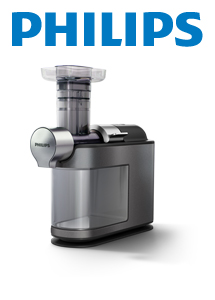 The Philips HR1947/31 is perfect for the start to the New Year.
The Avance Collection Masticating Juicer can produce up to 1L of juice, that's 3 servings at 330ml per glass.
The HR1947/31 also features a 1L pulp container to save time cleaning, with a no-sleeve design this juicer gets even easier to clean.
05Another useful setting is the pre clean function for when you don't have the time to give a full clean.
For more information on these products and to order please speak to our sales team by calling 0844 800 8055 or email sales@epeinternational.com
5th January 2018