This week we bring to you a Fun and interesting fact about the Tefal C4090643 Veggie pan!
Did you know that the Tefal Veggie pan guarantees perfectly cooked veg full of flavour and retains up 30% more nutrients.
Every Friday we share a fun fact from our extensive product knowledge so make sure you keep a look out for next weeks!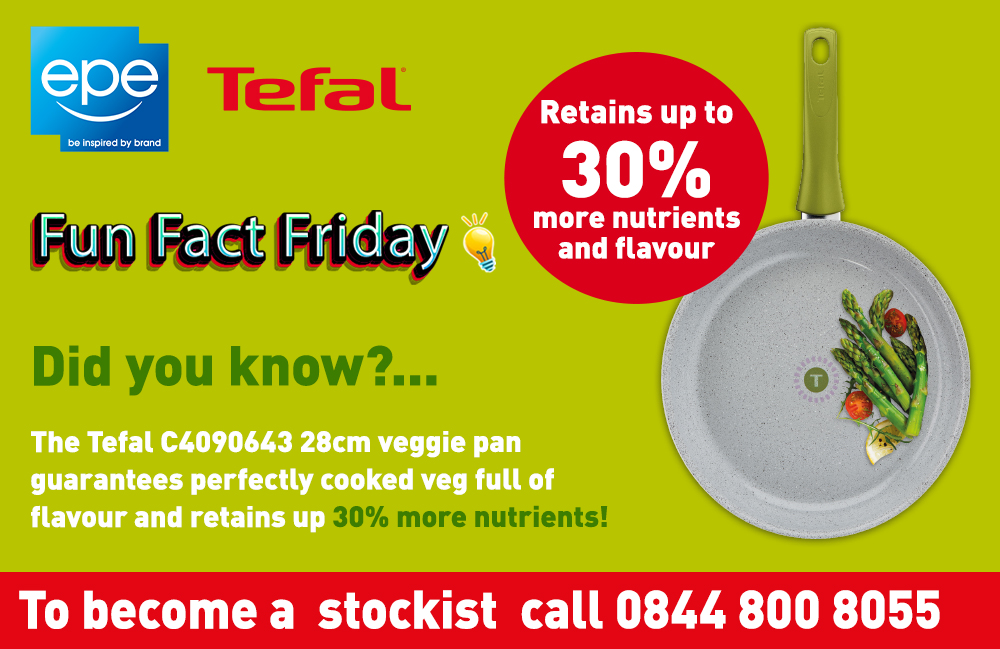 ---
15th May 2020