This week we bring you a fun and interesting fact about the Beko Stainless Steel Slow Cooker SCM3622X.
Did you know this must have slow cooker has a LED control panel? The clear and precise controls make setting the slow cooker an easy job, ensuring fantastic results every time!
Every Friday we share a fun fact from our extensive product knowledge so make sure you keep a look out for next weeks!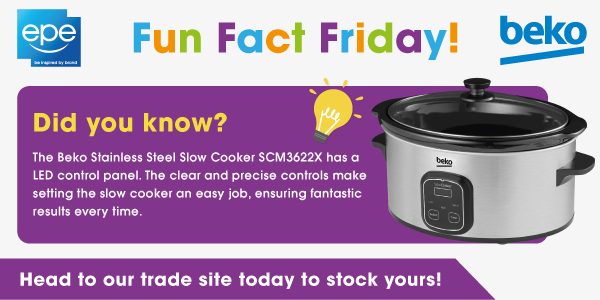 ---
11th September 2020