This week we bring to you a fun and interesting fact about the Princess 182050 Digital Aerofryer.
The Princess 182050 Digital Aerofryer requires little to no oil! The High Speed Air convection Technology ensures that no oil is needed to get a perfect and crispy result. Next to the 7 preprogrammed settings the temperature can be manually between 80˚C and 200˚C for a perfect result.
Every Friday we share a fun fact from our extensive product knowledge so make sure you keep a look out for next weeks!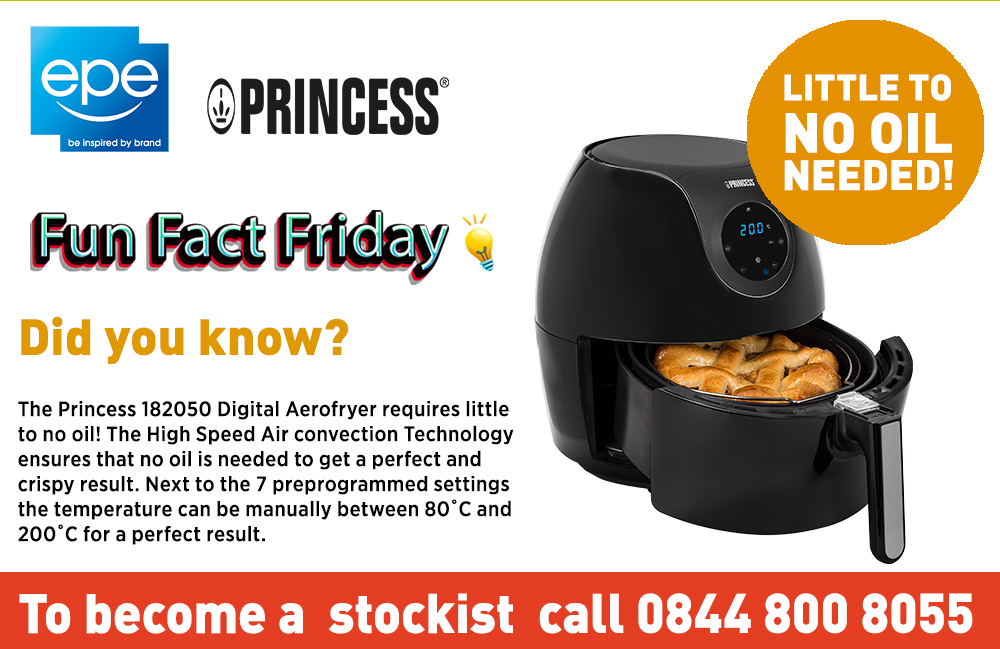 ---
19th June 2020