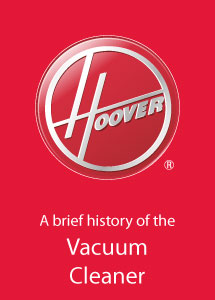 A brief history of the vacuum cleaner
The history of vacuum cleaners in the UK dates back to the early 1900s. Hubert Cecil Booth started the first vacuum cleaner company in the UK, known as the British Vacuum Cleaner Company. It wasn't long however before William Henry Hoover, who had already experienced success with his vacuum cleaners in America, made headway in the vacuum cleaners market in the UK and overtook Booth.
Hoover's vacuum cleaners in the UK became such a success that 'to hoover' quickly became synonymous with vacuuming. Some of the earliest domestic vacuum cleaners in the UK incorporated simple reusable fabric bag designs whereby the vacuum cleaner simply collected dust in the bag. Once the bag was full, you could empty and reattach it to the vacuum cleaner. Unlike modern day vacuum cleaners in the UK, these vacuum cleaners didn't have advanced filtration, motorised brush bars or attachments to make vacuuming more effective.

(more…)" href="https://www.epeinternational.com/a-brief-history-of-the-vacuum-cleaner/#more-3574″ class="read-more-align-left">(more…) →