Spice up your Autumn with the sweet and seasonal Pumpkin Spiced Latte created with Delonghi.
INGREDIENTS
40ml Spiced Rum
40ml Italian Espresso
25ml Pumpkin Syrup (Add pumpkin puree to sugar syrup)
50ml Whole Milk
2 drops Vanilla extract
A squirt of cream to finish
METHOD
Warm the milk with your traditional Milk frother, or using the Milk carafe with your Bean-to-cup machine
Mix all ingredients, top with squirty cream and dust with cinnamon.
Delicious!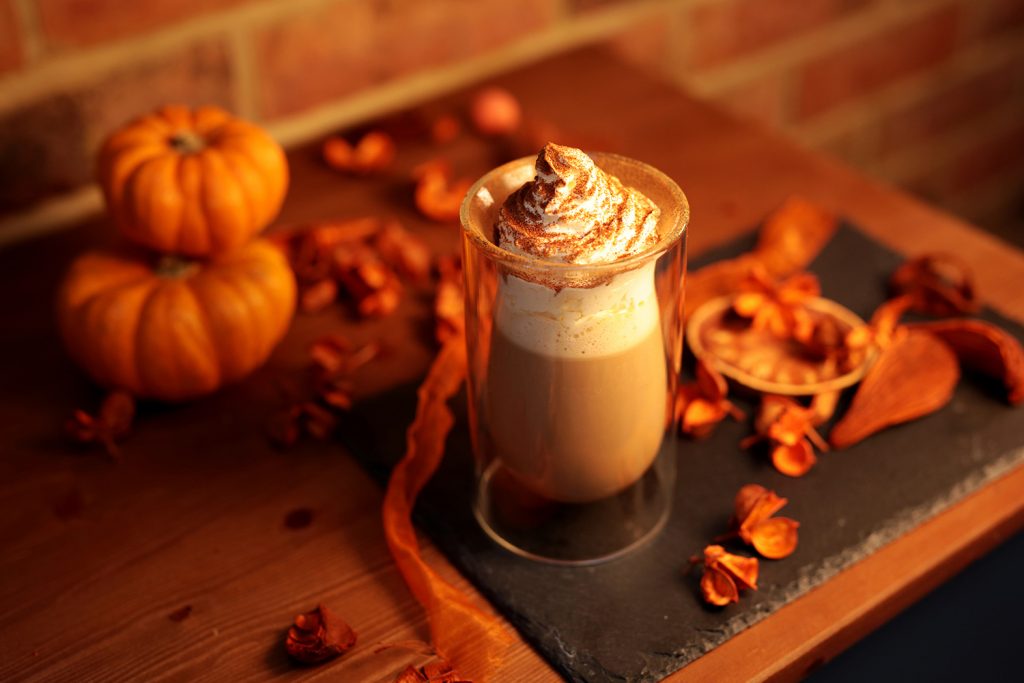 ---
18th October 2018