It's Fun Fact Friday! This week we bring to you a Fun and interesting fact about the Princess Garment Steamer.
Did you know The Honeywell HFD323E1 Air Genius 5 Air Purifier kills 99.9% of microscopic particles. As a majority of the UK is now indoors, air Purifiers are a must have for keeping indoor air clean.
Every Friday we share a fun fact from our extensive product knowledge so make sure you keep a look out for next weeks!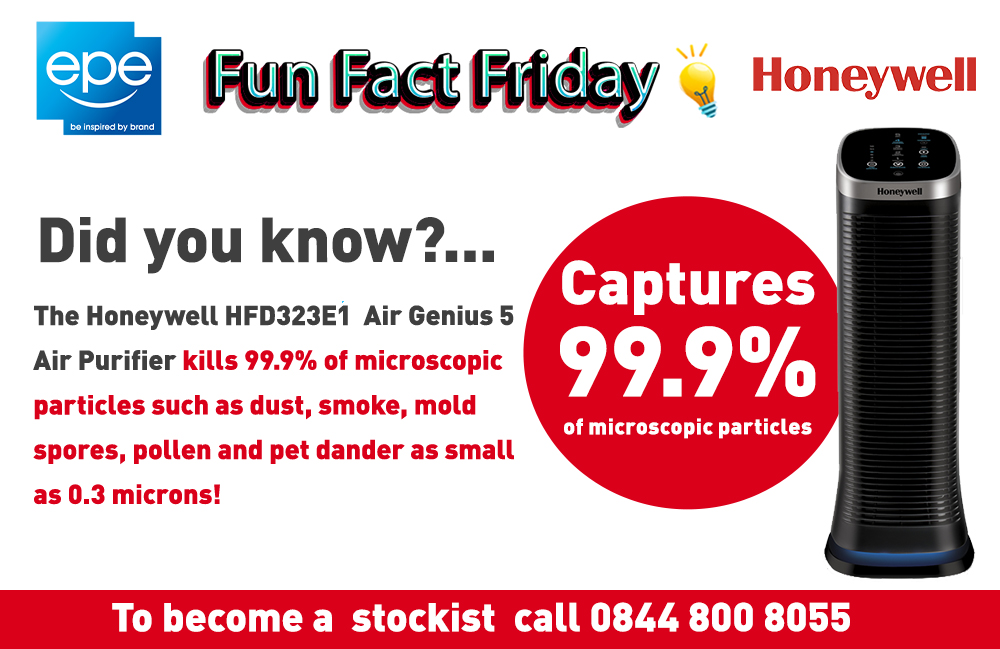 ---
24th April 2020