The humble teabag has long since been the staple of the average Brit's kitchen; with any and every occasion is the perfect occasion for a cup of tea. However with the rise of coffee chains and a booming coffee culture; daily coffee consumption has risen from 70 million cups a day in 2008 to a staggering 95 million cups just over a decade later.
While many still drink instant coffee; this new found love of coffee has paved the way for more and more innovative coffee machines so consumers can replicate that barista-style coffee experience at home, because lets face it – buying a coffee everyday gets expensive very quickly.
EPE brand partners Melitta understand the importance of giving consumers the best coffee experience in their own homes.
Nigel Morrison, Consumer & Trade Marketing Manager for Melitta UK explains: "More & more discerning customers are buying high-tech, quality bean to cup and filter coffee machines that not only fit with the minimal fuss-free design of the kitchen but also deliver great tasting coffee at the touch of a button.
Nigel goes on to highlight Melitta's Purista Bean to Cup, a slimline and practical kitchen appliance with all the modern conveniences thanks to it aforementioned one touch feature; easy cleaning and LED display. There's more than one way consumers are getting their caffeine fix. Pour over coffee sets are another brilliant range from Melitta; bringing back traditional handmade coffee making methods for the new generation of coffee consumers looking to take their morning coffee to the next level.
On this Nigel states:
"People are starting to think about coffee more like wine – from the origin of the beans, roasting and perfecting the brew – never has it tasted so good."
Read the article that inspired this post in Progressive Housewares Magazine – Jan/Feb 2020
Are you looking for that perfect coffee making solution for your customers? Stock up on the Melitta Purista Bean to Cup and the Pour over sets today. Email: sales@epeinternational.com or call: 0844 800 8055.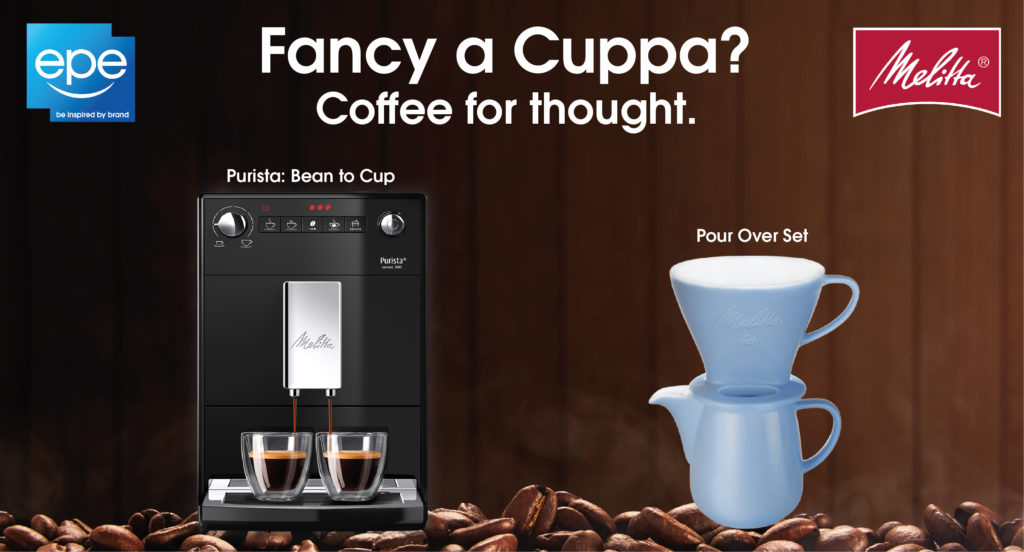 ---
12th February 2020