The EPE team has really been getting into the fundraising spirit for Children In Need 2019 with an in office Bake Off style competition; where the participants had their creations judged in a blind taste test on taste and appearance by our special guest judge Steve Marsh, Channel Controller for Groupe SEB; who very kindly also purchased some of the cakes after the competition to aid our fundraising efforts for this wonderful cause.
The winner of our Bake Off competition was Sophie Stead, Purchase Controller at EPE; with Natasha Copeman, Head of Internal Sales and Debra Nichols, Internal Sales Manager – Electrical Wholesalers coming in at a joint second place. Take a look all of the delicious bakes below.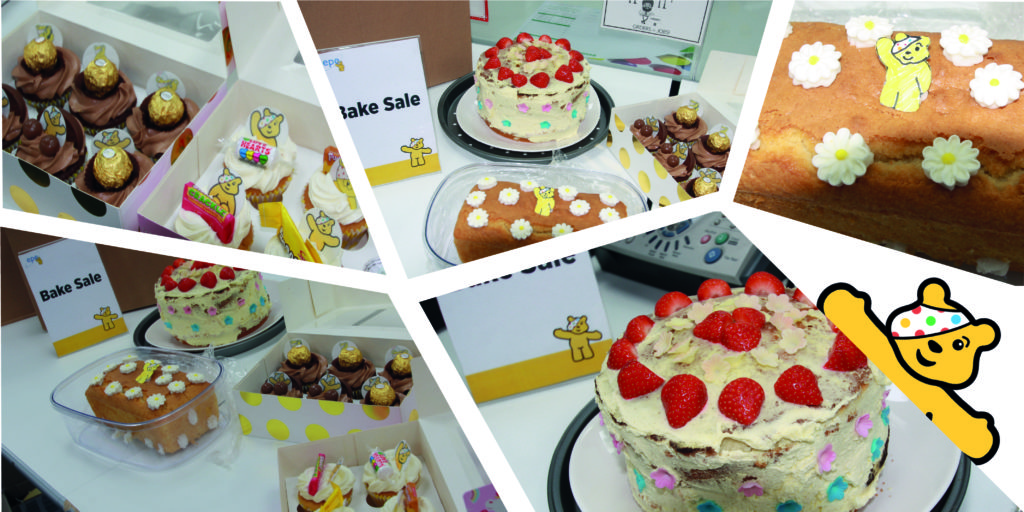 After the competition the cakes were then sold in our head office, as you can imagine they were sold pretty quickly. The fun didn't stop there; the team also took part in the Annual Children In Need Duck Race Sweepstake 2019; the competition was rife. With prizes up for grabs and the motivation to do some good for a good cause everyone was eager to cheer on their pun-tastic duck to the finish line. Though in the end the duck known only as Beakwell Tart won the race, albeit without its cherry and Iwona Grabowska, Accounts Administrator won the sweepstake.
In total the EPE team raised £251.08 that will go to the Children in Need charity.
Here at EPE we're always looking for ways we can give back to the community; watch this space for more fundraising activities on the run up to Christmas!
---
15th November 2019