Recently, EPE customers Walkers Mica of Dunoon sat down with Bira Magazine for their big interview segment to talk about running a destination independent DIY and garden store in Dunoon, on Scotland's picturesque Firth of Clyde for the last 30 years.
Paul and Ian Walker, brothers who now run Walkers' parents Andy and Madge first started the business in 1980 in the seaside town of Dunoon and by 1990 had expanded it into a DIY and Garden store from which they were looking to expand further to include a coffee shop. Needless to say they were looking for bigger premises when the 1 acre site that now holds Walkers came up as a the United States Navy was moving out of the area.
From there Walkers has grown leaps and bounds from the original store as they stepped away from the trade side of their business to focus on retail. In the interview Paul describes the store as:
"Today Walkers Mica is a home and garden retail store with a coffee shop attached, with a self-storage business also on the site. But the most important thing to us is that Walkers is still run by family, as a family business."
Both brothers praise Mica's hand in helping their business prosper; with helping them improve their marketing material to helping them find the best products for the best prices since they joined the group in 2001. On last year's merger of Mica with Bira, they only had positive things to say:
"Both associations share the same vision, to ensure independent retailers continue to thrive in the long-term and ultimately the potential to seek out new members."
We at EPE agree wholeheartedly with this statement from Walkers; it is more important than ever to support our independent retailers and we hope to continue working closely with our buying groups and independents to support and build strong relationships with them now and in the future.
Read the full interview in Bira Magazine Jan/Feb 2020 issue.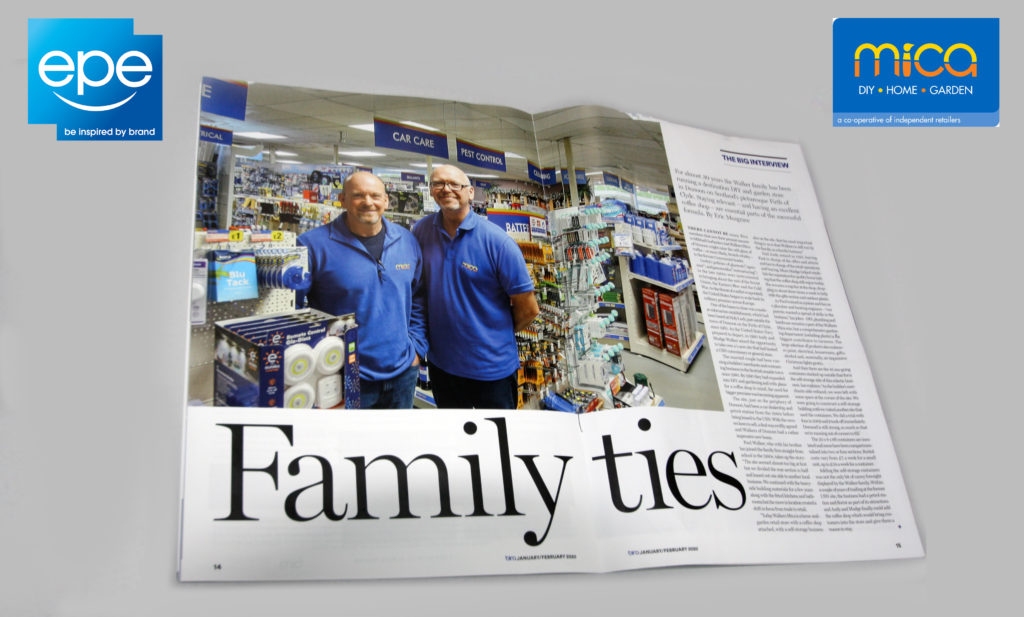 ---
13th February 2020