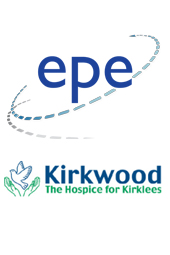 EPE were delighted to support their Head of Marketing & Design, Sally Bell, with her charity event to raise money for Kirkwood Hospice. Sally and a team of 11 walked 155 miles over 5 days from Kirkwood Hospice, Huddersfield to Welshpool, Wales to raise money for the hospice.
To celebrate their achievement and to raise more money they held an auction evening for which EPE were only too happy to donate a range of SDA too.
The SDA products helped raise over £1000 on the night, bringing the final total to over £5500.