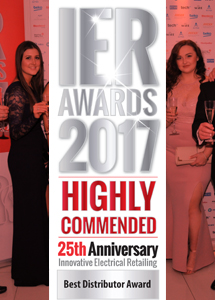 EPE Receive the highly commended award at the IER Awards 2017 for the Best Distributor category.
EPE were Finalists for this years Best Distributor Award at the IER awards, they walked away with the Highly Commended Award for best distributor.
To see all the Winners at the 25th IER awards visit the IER Website.
4th April 2017