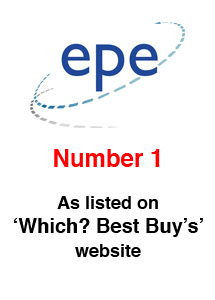 Whether you're looking for a high-grade blender that will bring you professional-style cooking to your kitchen, or a budget blender to blitz the fruit and veg, which? rounded up the top 5 that impressed in their tests.
The handy kitchen gadget is ideal for whizzing up soups or even a smoothie to help get your five-a-day.
In at number 1…
This  professional grade, square jug blender excels at making all types of smoothie. Unlike many it copes well with the tougher tasks of blending veg and nuts. It also blends pesto (a drier mix) well.
It's easy to use, easy to clean and does a good job with all tasks apart from crushing ice cubes on their own. It does a good job of crushing ice as part of a smoothie though, and comes with an eight-year warranty.
Brand managed and distributed by EPE in the UK!