A busy start for EPE International on day one of The Housewares Show, a unique trade show exclusively for independent retailers. Today is an AIS members only day, tomorrow the show will be open to the wider independent sector.
Market leading brand partners Beko, Breville, Crux, Nespresso and Tefal are featuring on stand.
Demonstrations will be taking place throughout the two day show by Nespresso and Breville.
Enjoy a Nespresso coffee on stand and experience a virtual journey through the Columbian coffee farm to see how the experts select only the finest beans for Nespresso.
Breville are demonstrating every bakers dream product the NEW Breville Hand Mixer with heat soft technology, which softens with heat while mixing.
Customers will also have an early preview of exclusive product launches from Beko and Crux.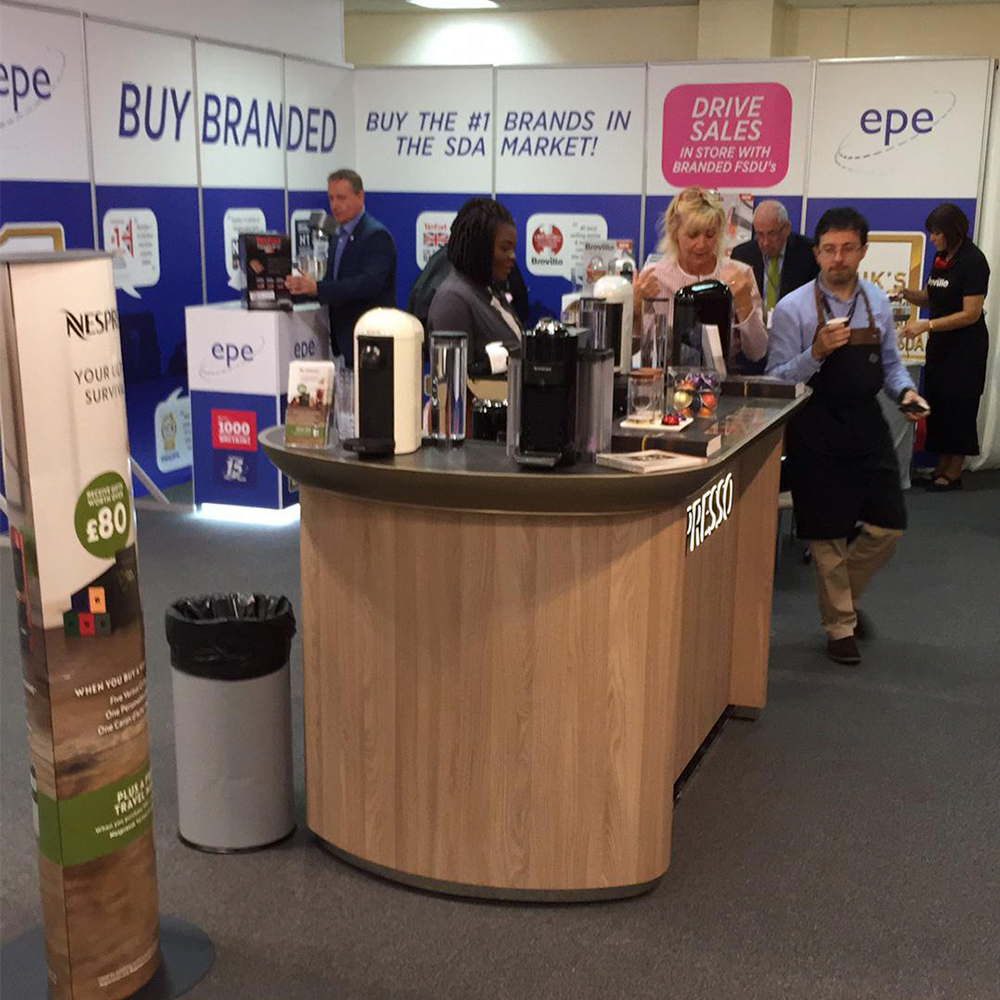 ---
---
13th August 2019