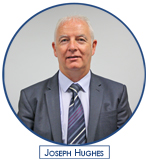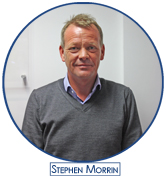 EPE GROUP MAKING STRIDES INTO THE IRISH MARKET  
EPE GROUP, the UK's leading distributor of branded small domestic appliances, has made two key appointments as it looks to grow its business across All Ireland.
Jody Hughes, who has more than 25 years experience in the electrical industry, has joined Bradford-based EPE Group as its regional sales manager. Steve Morrin, EPE Group's trading director, has worked for a number of companies in the Irish market over the past two decades.
Geoff Eden, EPE Group's sales director, said that the company is looking to add cook shops and hardware stores, as well as independent and multiple electrical retailers and electrical buying group to its network across the island of Ireland.
Mr Eden said: "The SDA market is outperforming the other electrical categories, driven by premium, branded products."
EPE Group, which operates from a 50,000 square feet warehouse in West Yorkshire, is the exclusive UK distributor for a number of SDA brands including AEG, Kärcher and Philips.
Harry Singh, EPE's Group's investment and marketing director, said: "With a strong portfolio of branded small domestic appliances, EPE Group is looking to grow its business across the island of Ireland.
"I would encourage independent electrical retailers and cookshop owners to look at their product mix – the SDA market is a good market to be in, as every main SDA category is growing.
Mr Singh added: "We also encourage buying groups to engage in discussions so that EPE can help to increase sales for members.
"Now is the time for retailers that are not supplied by EPE Group to give us a call – EPE Group is the first and only choice for branded SDA."