Its been a brilliant start to the new year for EPE customers Jarrold of Norwich; its their 250th Anniversary and at the end of last year they not only won Best Department Store (Independent) of the year at the Progressive Housewares Awards; they also picked up a Global Innovation Award, for which members of their amazing team will be heading to Chicago later this year to attend the award ceremony, where they will receive their well deserved GIA.
In an interview with Progressive Housewares magazine, Jarrold discuss their big anniversary celebrations which are all themed around thanking their customers and colleagues with a series of promotions and events running throughout the year.
EPE would like to congratulate the team of Jarrold of Norwich for hitting this wonderful milestone and on receiving such a prestigious award. We look forward to continue working closely with the Jarrolds team and building even stronger relationships with them and all of our independent customers now and in the future.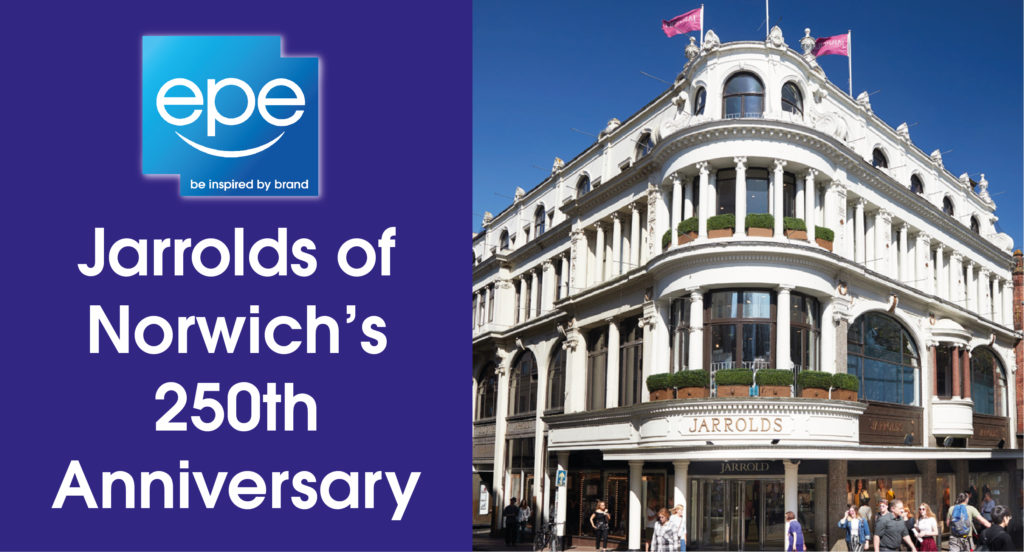 ---
13th February 2020