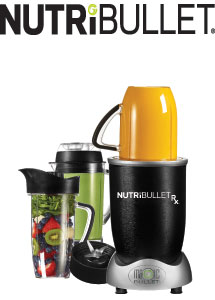 EPE are proud to announce they are now distributing the leading Brand in nutrition NUTRIBULLET.
Supercharge your health with the next step in nutrition with NUTRIBULLET as seen on High Street TV.
Get the new NUTRIBULLET nutrition blender in the form of the NUTRIBULLET RX, which is a 10-piece set and has an incredible 2.3 horsepower motor.
Being healthy has never been easier with the ability to create soups within 7 minutes, and delicious Nutriblasts to kick start your health.
We also distribute the NUTRIBULLET 1200 Series, this amazing blender is a 9 Piece set that comes equipped with one touch technology and easy to use Auto Blast cycles. The NUTRIBULLET 1200 Series has an incredible 1200W motor.
To find out how you can stock these new lines please speak to our sales team by calling 0844 800 8055 or email sales@epeinternational.com
EPE are now working with NUTRIBULLET.
16th March 2017