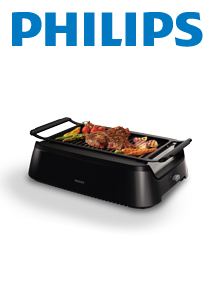 Philips brings you the HD6370/90 Smokeless Grill.
With infrared technology to heat you food while Philips have cleverly positioned prevents smoking.
Cleaning the grill has never been so easy with dishwasher safe parts, with a grease tray allowing you to have lean grilled food.
The Smokeless Grill has a robust die-cast aluminium grid, non-slip feet and 1600W of power.
For more information on these products and to order please speak to our sales team by calling 0844 800 8055 or email sales@epeinternational.com
17th January 2018