It's Brand Wednesday! 
This week we're celebrating Rediffusion. Rediffusion has a global 90 year heritage of innovation, and a great history in consumer electronics, broadcasting, home entertainment systems and appliances. This iconic brand will give your customers that nostalgic feeling of a brand thats familiar but with all the perks of modern technology.
You can stock up on the range of these brilliant products, directly from our trade site!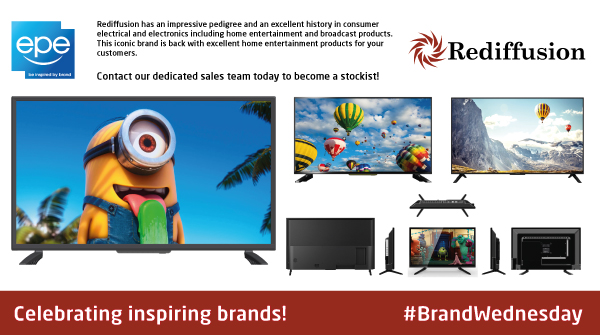 ---
29th July 2020