It's #BrandWednesday and this week we're celebrating Crux.
Because less is more. And bold is beautiful. Designed in NYC at the intersection of life and style, Crux brings a New York state of mind into the kitchen. Fearless, streamlined, unique.
The Crux range offers unique, luxury products that make the perfect Christmas gift for any food lover.
Be one step ahead and bring the quality to your customers kitchens this Christmas by ordering your stock now!
Get your stock directly from our trade site or for more information please speak to our sales team by calling 0844 800 8055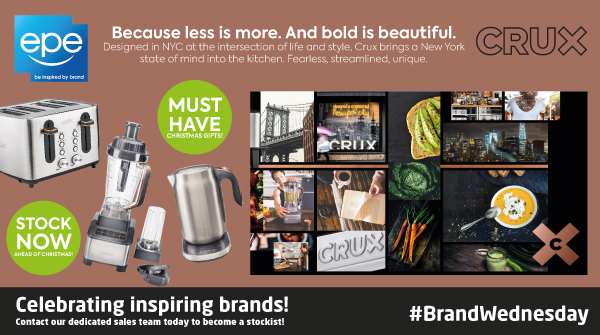 ---
21st October 2020