We're all about celebrating inspiring brands here at EPE!
This week we're introducing Turtle Wax for #BrandWednesday.
For more than 75 years, Turtle Wax™ have developed products to protect, clean and restore cars and personal equipment. Turtle Wax have produced a brilliant array of 3 Pressure Washers. A compact and easy to use TW110, the efficient and powerful mid range TW120 which both come with a 5 metre hose or the top of the range TW135 with unique accessory storage. These go hand in hand with the iconic brand to make any cleaning task light work. Designed to suit any budget.
There is also a range of accessories developed exclusively for Turtle Wax™ pressure washers, available here at EPE!
You can stock up on the range of these brilliant products, directly from our trade site!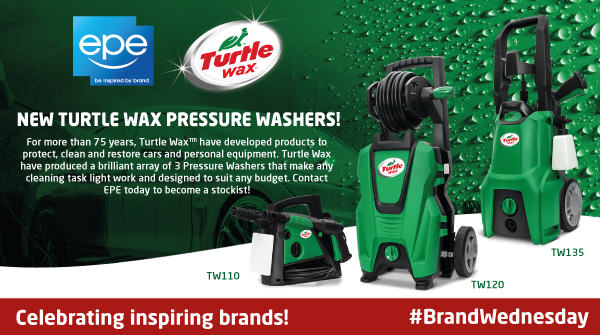 3rd March 2021