The EPE team celebrated Angela Gray, EPE's Customer Returns' birthday today!
Angela manages the returns process at EPE. She always stays positive and upbeat in her role, even when it can be challenging. But she always has a smile on her face and friendly word for anybody who interacts with her; which makes her a joy to work with.
Happy Birthday Angela, we hope you have a wonderful day!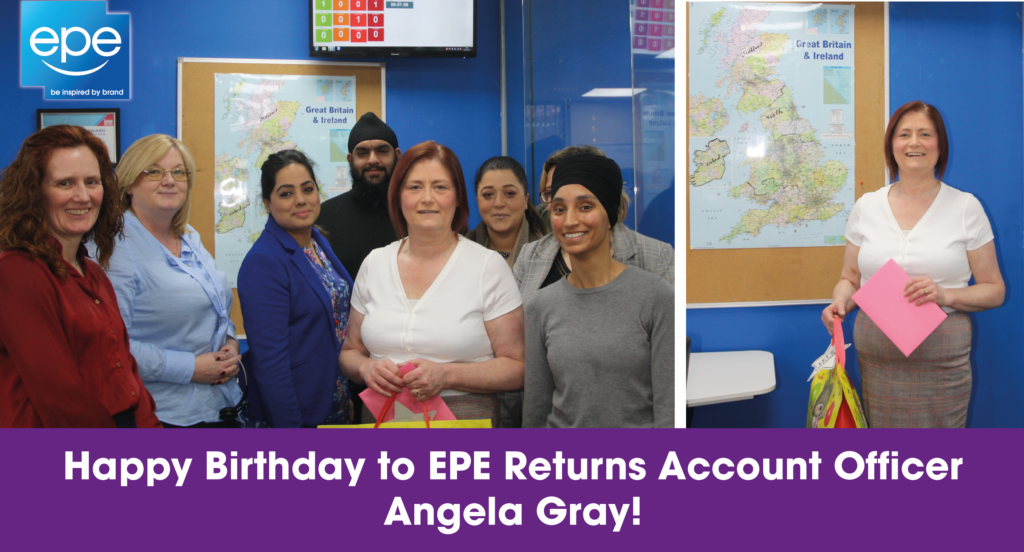 ---
19th February 2020